Start Outlook 2002 / 2003

The Account Assistant starts automatically. If the assistant does not start, go to "Verify Settings"
Under "E-mail Accounts", select the first available option: "Add a new e-mail account"
Choose "POP3" as the server type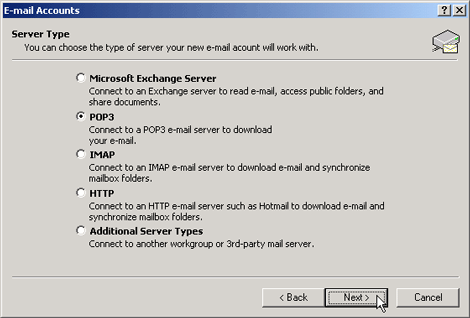 For Internet e-mail settings you must enter the following information:

User Information
Your Name: First name and surname
E-mail Address: e-mail address (in our example felix.muster@bluewin.ch)

Logon Information
User name: E-mail address without @bluewin.ch
Password: Your e-mail password.

Server Information
Incoming server: pop.bluewin.ch
Outgoing server: smtpauth.bluewin.ch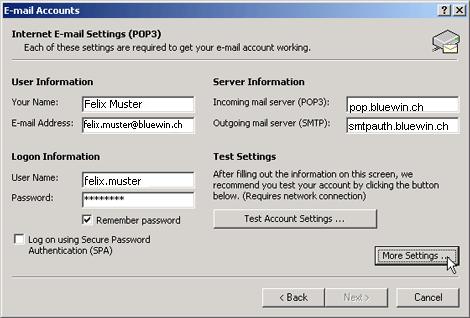 Choose "Next" then "Finish"